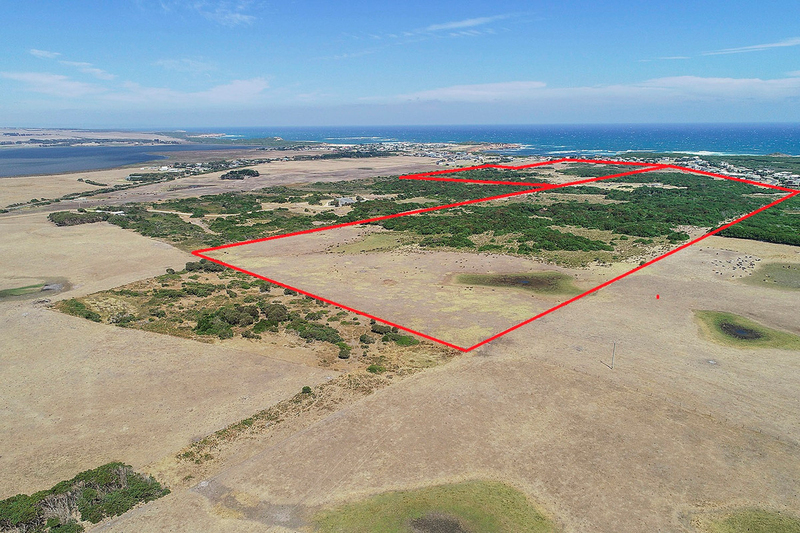 COASTAL LAND BANK OPPORTUNITY
Situated in the coastal township of Peterborough is this amazing opportunity to acquire 93 acres on two titles with future sub divisional potential (STCA). Available as a whole or in two lots.

The land is currently being used for grazing purposes. There is one main bore for the stock and shed for the tractor. This could make the most amazing coastal escape, your very own wildlife sanctuary abutting the Great Ocean Road just opposite the "Bay Of Martyrs" on the world famous Great Ocean Road.

STCA this could even be the basis for an accommodation facility, Eco Tourism, as there is an estimated 2 million visitors driving by each year. Peterborough boasts some of the most amazing Coast Line on the Great Ocean Road.

Lot 1: 62 acres Lot 2: 31 acres.